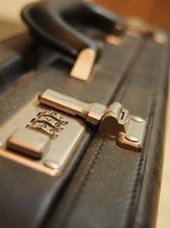 Investor Ready is a range of services provided for clients to prepare and assist their business attract equity investors and generally prepare the business for full or partial sale. Our services are tailored to both the investor and the capital raiser and focus on ensuring the structure and fundamentals of the business are appropriate.
Most people enter into business with little regard for who will take over or buy the business in the future, or even the time frame in which this may occur. A successful business will prepare early for these events as it is also fundamental to the process of having the management team running the business in your absence tor to allow you the lifestyle choices a successful business should be capable of delivering.
Together with the capital-raising client, we determine the best method of raising capital and put together an efficient fund raising package.
Investor Services
Investors retain our services to assist with the ongoing strategic development of the business, management reporting and implementation of sound business systems.
Looking for additional capital?
There are three common sources of capital available to business owners:
(1) Internally generated capital - through effective business improvement strategies and good cash flow management we have assisted a number of businesses unlock the capital and resources required to expand the business or invest profits elsewhere. In most cases this is our preferred option as it enables you to retain control and manage the outcomes.
(2) Financing Capital and Working Capital Requirements - Many businesses have poorly structures finance packages which restrict the capital available to the business or attract excessive fees and charges. Where working capital constraints are encountered Focused Management can undertake an early review of loan agreements and debt structures to identify potential cost savings, cashflow savings or unlock additional funding capacity.
(3) External Investment - Seeking equity investors can be a difficult, costly and frustrating process. One thing is certain and that is the better your business is structured and the more efficiently it is managed will improve the likelihood of attracting the right investor at the right price. At Focused Management we focus on developing the "Intelligence" of the business to ensure both the business and owners are ready for taking on equity participants. Additionally, through our network of accountants, lawyers and other advisor's we assist our clients to obtain the most appropriate outcome.
[Important: Neither Focused Management, nor any of its Directors, employees or contractors purports to promote financial advice. Our focus is on assisting the business owner or investor better understand the fundamentals of the business in review and the actions required to maximise the potential of that business in the appropriate market.]
Succession Planning and Exit Strategies
The need for management succession and owner exits can occur at any time and at any phase of the business. The more common triggers for succession and/or exit include: (1)Retirement - Age (2)Retirement - Ill Health (3)New business opportunities (4)Divestment of assets (5)Rewarding loyal employees (6)Taking of partners (7)Retaining or obtaining skilled people (8)Lifestyle choices (9)We have made enough money now let's spend it!
If you would like to learn more about Investor Ready, Succession Planning and Exit Strategies please contact us.